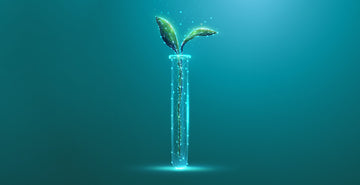 Inositol Plus-
Provation's Natural Balance.
Myoinositol improves hormonal balance and decreases the male hormones, often found to be elevated.
It reduces androgen levels (testosterone and androstenedione), corrects the LH/FSH ratio, restores normal menstrual cycles and induces ovulation, thereby facilitating spontaneous pregnancies by adequate luteal phase progesterone production. 1
Cinnamon has been shown to improve menstrual cycles in women with menstrual irregularities.
It has been found to have insulin sensitizing effect and improve menstrual cyclicity in women with hormonal imbalance. 2
Chromium may improve the profile in women with hormonal imbalance.
Supplementation has been shown to decrease insulin resistance and improve lipid profile and may improve glycemic control. 3
Curcumin may improve symptoms of metabolic imbalance.
May improve glycemic control and lipid metabolism in patients with hormonal imbalance and metabolic abnormality without significant adverse effects. 4
Zinc may decrease androgen hormones and improve ovarian function.
Improves ovarian function thereby decreasing androgens and increasing progesterone, which is a natural androgen blocker. It also inhibits the enzyme 5 alpha-reductase and therefore reduces the conversion of testosterone to dihydrotestosterone. 5
Magnesium may improve hormone levels.
Magnesium supplementation resulted in reduced BMI and testosterone levels as well as increased DHEA concentrations in women with hormonal imbalance and may decrease serum LH levels. 6
Manokolin K (Red Yeast) may improve hormone levels in women.
It has the ability to inhibit steroid synthesis which was claimed to be responsible for the observed decrease in hyperandrogenism, which may further restore ovulation in hormonal imbalance patients. 7
Co-Enzyme Q10 A nutrient supplementation that includes folic acid and co-enzyme Q10, given for a minimum of 3 months, is beneficial for women with PCOS in terms of PCOS-specific parameters. 8
Potassium has been recommended to be added to patients with PCOS as lower levels have been shown to exacerbate inflammatory reactions seen in PCOS. 9
Berberine berberine improved insulin resistance in ovarian theca cells with an improvement of the ovulation rate per cycle, so berberine is also effective on fertility and live birth rates. 10
Biographic Sources

1.  Papaleo E, Unfer V, Baillargeon JP, De Santis L, Fusi F, Brigante C. Myo- inositol in patients with polycystic ovary syndrome : a novel method for ovulation induction. Gynecol Endocrinol. 2007;23:700–3
2. Dou L, Zheng Y, Li L, et al. The effect of cinnamon on polycystic ovary syndrome in a mouse model. Reprod Biol Endocrinol. 2018;16(1):99. Published 2018 Oct 19. doi:10.1186/s12958-018-0418-y
3. Wang ZQ, Cefalu WT. Current concepts about chromium supplementation in type 2 diabetes and insulin resistance. Curr Diab Rep. 2010; 10:145–51. [PubMed: 20425574]
4. Chien, Y.-J.; Chang, C.-Y.; Wu, M.-Y.; Chen, C.-H.; Horng, Y.-S.; Wu, H.-C. Effects of Curcumin on Glycemic Control and Lipid Profile in Polycystic Ovary Syndrome: Systematic Review with Meta-Analysis and Trial Sequential Analysis. Nutrients 2021, 13, 684. https://doi.org/10.3390/nu13020684
5.  Nasiadek M, Stragierowicz J, Klimczak M, Kilanowicz A. The Role of Zinc in Selected Female Reproductive System Disorders. Nutrients. 2020;12(8):2464. Published 2020 Aug 16. doi:10.3390/nu12082464
6.  Hamilton KP, Zelig R, Parker AR, Haggag A. Insulin Resistance and Serum Magnesium Concentrations among Women with Polycystic Ovary Syndrome. Curr Dev Nutr. 2019;3(11):nzz108. Published 2019 Oct 3. doi:10.1093/cdn/nzz108
7.  Leo, Vincenzo. (2013). A Combined Treatment with Myo-Inositol and Monacolin K Improve the Androgen and Lipid Profiles of Insulin-Resistant PCOS Patients. Journal of Metabolic Syndrome. 02. 10.4172/2167-0943.1000127. 
8. Hager M, Nouri K, Imhof M, Egarter C, Ott J. The impact of a standardized micronutrient supplementation on PCOS-typical parameters: a randomized controlled trial. Arch Gynecol Obstet. 2019 Aug;300(2):455-460. doi:0.1007/s00404-019-05194-w. Epub 2019 May 17. PMID: 31101977; PMCID:PMC6592962. 
9. Szczuko M, Skowronek M, Zapałowska-Chwyć M, Starczewski A. Quantitative assessment of nutrition in patients with polycystic ovary syndrome (PCOS). Rocz Panstw Zakl Hig. 2016;67(4):419-426. PMID: 27925712.
10. Rondanelli M, Infantino V, Riva A, Petrangolini G, Faliva MA, Peroni G, Naso M, Nichetti M, Spadaccini D, Gasparri C, Perna S. Polycystic ovary syndrome management: a review of the possible amazing role of berberine. Arch Gynecol Obstet. 2020 Jan;301(1):53-60. doi: 10. 1007/s00404-020-05450-4. Epub 2020 Feb 14. PMID: 32060683; PMCID: PMC7028834.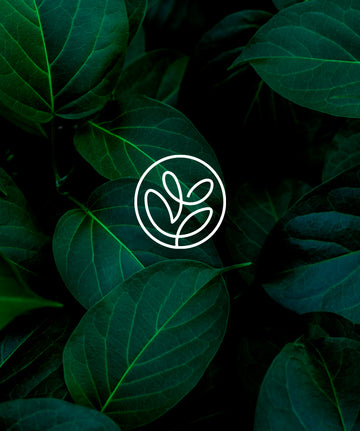 Gain Control.
Naturally.